Wilmington's Earth Year is a year-long series of programs and activities funded through the Friends of the Library 2019 Annual Appeal aimed at raising awareness of environmental issues and providing opportunities for Wilmington residents to make a difference on a personal and local level
Find out how to reduce your environmental impact on our air, water, and even at home through the Earth Year challenge designed to educate and inspire! Be a planet protector and earn digital badges!
Badges can be earned for:
Learning about environmental issues through reading and watching videos
Pledging to make specific choices in daily living to reduce your impact on the environment
Participating in one or more Citizen Science projects to contribute data to scientific studies.
Families can work together to complete activities. Additional badges will be added throughout the year.
Sign up now to participate in the Wilmington Earth Year Challenge using Beanstack, the tool to track all of your activities. If you are participating in the Read 20 in 20 challenge, use your existing account. If you are new to Beanstack, register here.
Earth Year Events
Some events planned for spring, 2020 have been cancelled or postponed due to the COVID-19, but virtual events are being added.   
More About Citizen Science
As part of the Wilmington Earth Year Challenge the library is encouraging residents to participate in Citizen Science projects.  Citizen Science is a great way for people who are concerned about the environment to participate  in the scientific process, addressing real-world problems through collecting and reporting data.  Projects can either be done directly online, in your home, or outdoors in your yard or on walks maintaining proper social distance.  Most involve signing up through the project website and downloading an app.  Participate in one or more of the following projects and earn a digital badge in the Wilmington Earth Year Challenge.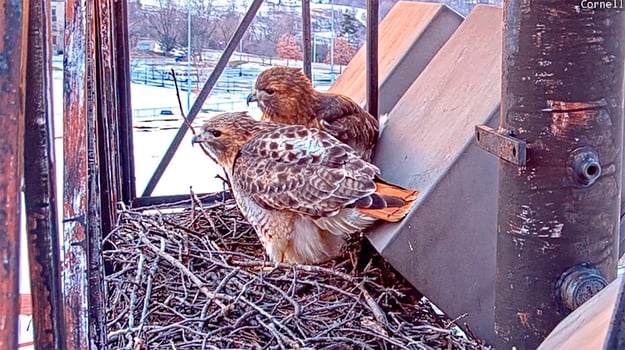 Join viewers from around the world to make new discoveries using Bird Cams. Watch the cams and help make discoveries on the Red Tailed Hawk. 
The mission of Crowd the Tap is to ensure safe drinking water in the United States. The material of our infrastructure affects the safety of our water. Make your home part of the national inventory of water pipe materials! 
Find and photograph ladybugs! Join us in finding out where all the ladybugs have gone, so we can try to prevent more native species from becoming so rare. 
Download the Earth Challenge 2020 app to record plastic pollution you see throughout their day. By simply pausing to take a picture of a piece of plastic you see and uploading it to be verified on the Earth Challenge app, you can contribute to valuable scientific data. 
Measure the pollen in the air using your phone. All you need is black construction paper and a free app! 

Snapshot Safari looks to citizen scientists from around the world to identify wildlife caught on camera. With millions of images ready to be classified, participants have the opportunity to search for wildlife in remarkable ecosystems featuring a variety of habitats.